Simple. Fast. Secure.
Make impact with powerful interactions
Every interaction is an opportunity to make a positive impact. Penbox provides the simplest solution for companies and their customers to exchange with confidence.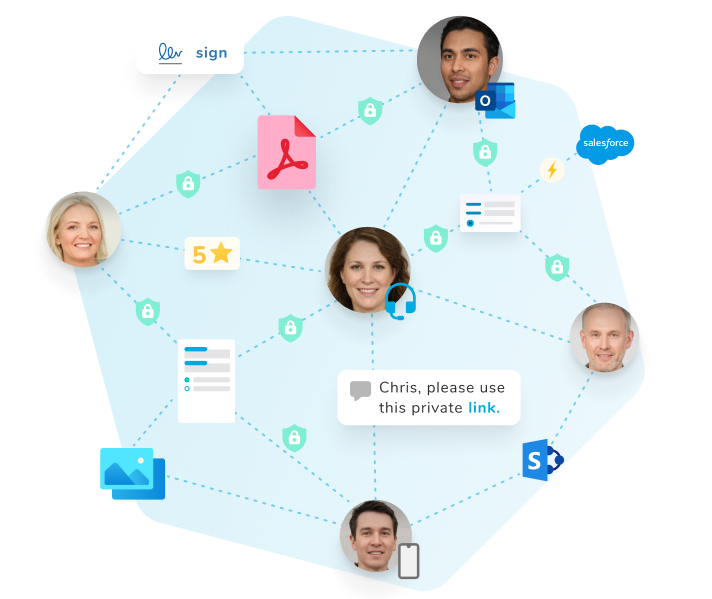 FRICTIONLESS DATA COLLECTION
The simplest way to collect information & documents from your customers.
The old way your customers have to provide information and documents via emails and paper is chaos. It's stressful, frustrating, time-consuming, and no one's idea of a good time. Instead, collect and collaborate in a way that makes your customers celebrate how simple and effortless these tasks can be. It just takes one private, secure, Penbox link.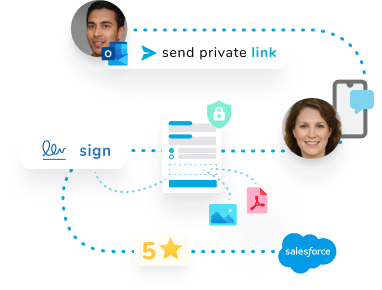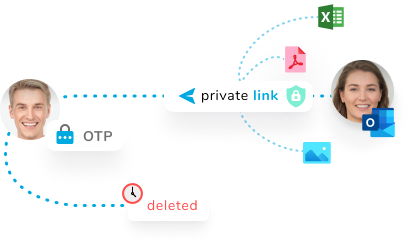 EASIEST SECURED FILE SHARING
Share securely anything, of any size, in one click.
Never send another attachment again. Managing, sharing, and tracking your important files is as easy as sharing a link.
COLLABORATION MADE EASY
Bring people together and get it done faster.
Say goodbye to chaotic communications, back-and-forth emails, messy attachments... Bring employees, intermediaries, partners and customers seamlessly together so that they can efficiently get the job done faster.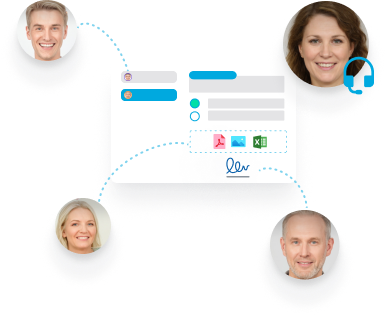 Make a difference for your customers and employees
Hundreds of companies use Penbox to delight their customers and bring peace of mind in their interactions with them. Penbox champions successfully relief stress and unnecessary mental workload from their employees while saving them precious time.
READY. GET SET. GO.
Digitalize your interactions in days, with or without IT.
You know your business and your IT landscape better than anyone. That's why we've made it possible for you to create your very own digital interactions, in total autonomy, with very little skill required, in a matter of days.
Penbox is super easy to deploy, scalable and designed for progressive integration. Start with no IT development whatsoever and ramp up your integration as you and your developers start discovering how much Penbox can do for you.
"Penbox is a flexible tool, configurable anytime and it easily integrates with management tools. More importantly, there is a responsive team close to its customers."
TRUST IS A MUST
Every long term relationship is based on

trust

. And trust builds loyalty

.
USE CASES
Discover how small and big businesses drive impact with Penbox
MAJOR INSURANCE PLAYER
Handling Claims Challenges With Modern Solutions
Claims departments are facing increasing volumes of unstructured inbound requests from customers, agents or insurance brokers.
This results in a great deal of manual processing that is time-consuming.
In less than 6 weeks, our client created a complete digital FNOL workflow. Now, insurance brokers can easily generate a personal and secure interaction in 1 click, capturing and collecting all the required information for handling and processing the claims.
LEARN MORE